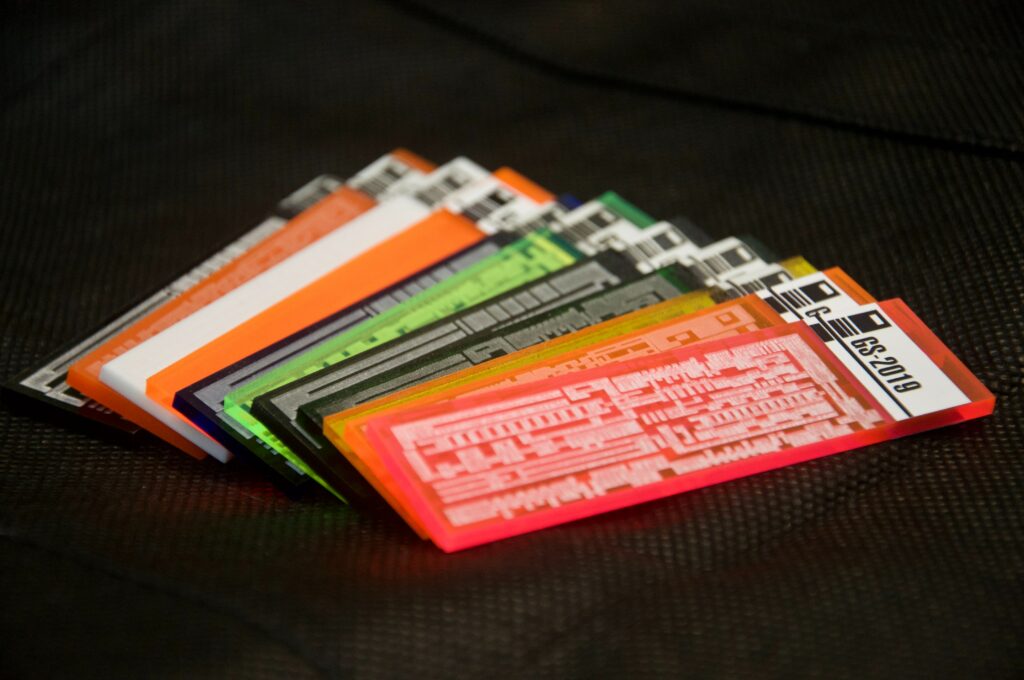 Introduction
Design freedom and significant manufacturing cost advantages are combined with digital label printing. Using digital software can modify the label design at little or no additional cost while also doing away with the time and expenses involved in creating printing plates. This works well for prototypes or limited runs since it allows clients to change the labeling as their goods develop. Since customers may generate labeling in nearly any volume without the initial expenditure necessary by conventional printing, it is also perfect for promotional labels for holidays or special occasions.
Eco-Friendliness of Digital Labels
Customers have the most control over the labels they manufacture using digital label printing, which helps them save money and resources. Additionally, digital printing generates less waste since short and medium print runs are more economically viable. This allows customers to augment their cost savings with a more environmentally friendly printing method.
In reality, we can consider the environment at every stage of the production cycle thanks to digital label printing. Digital presses are compatible with environmentally friendly adhesives, primers, and biodegradable substrates and may print on media that has been verified as being ecologically friendly, such as 100% recycled substrate.
Digital Labels in Fairfield, Louisville & Shelbyville
The signage on your building will catch the attention of potential clients if your company has a storefront. The first thing customers will notice whether your products are sold in other locations is your product label. There is a common belief that you have a few seconds to provide an excellent first impression. If this is the case, it is worthwhile to invest the time and energy necessary to establish a label that you enjoy and will appeal to your target market.
We print labels in Shelbyville, Louisville, and Fairfield for various industries. Some of our clients converted from our flexographic press to our digital label press when we installed it, and they noticed the advantages right away. Because of the increased productivity and efficiency of our digital label press, you will eventually save money upfront and earn more money overall.
A digital press requires no use of plates. Therefore there is no setup required, saving money right away. Since no leaves are utilized, you have more freedom when producing personalized labels, allowing you to express your ideas clearly. We can print the labels after we receive your label files and send them to our digital press without the additional setup time needed by other presses. Labels can be printed on heat-sensitive surfaces because the ink is dried as it prints by a cool-temperature UV LED light. Additional advantages of printing labels digitally include high resolution and detail; high-quality brands; an additional choice to utilize white ink; and longer-lasting UV ink.
Our Services for Digital Label Finishing
While digital label printing is primarily used for modest print runs, our overall digital capabilities constantly expand. Our several HP Indigo digital presses enable us to turn around orders quickly and guarantee that Matlylds Products will deliver your labels on schedule.
Print runs on both digital presses can be completed more quickly. Digital processes can now be used exclusively to handle longer production runs, formerly handled virtually exclusively by conventional printing techniques. All kinds of consumers, including those in the food and beverage industry, the pharmaceutical industry, the cosmetics industry, appliance manufacturers, and the CBD and e-liquid industries, have benefited from increased savings and flexibility.
Less Man Power & Mega Savings
Because the machines are user-friendly and require no training, selecting in-house digital label printing saves you money on labor costs. You have a selection of desktop, small, and light digital label printing choices for in-house digital label printing. It employs fewer people than conventional print facilities.
You can save money by producing digital labels in-house in various ways. It saves you money because you don't have to invest as much in machinery, labor, setup time, and other costs. You can select labels that fit your preferences and your budget. The pricey printing plates, additional setup fees, and logistical expenditures associated with conventional print shops are not your responsibility. Since time and money are equal, saving time through in-house digital printing will undoubtedly increase your profit.
Conclusion
Future-proof digital printing is the way to go. To put it simply, the advantages include quality, cost, and flexibility. Short-to-medium run print jobs are perfect for digital label printing. Increase your earnings by selecting mass customization for your product labels.
Do you have any inquiries about our products?
Get in touch with us immediately; we'd be pleased to help.